Top Social Media Updates in 2019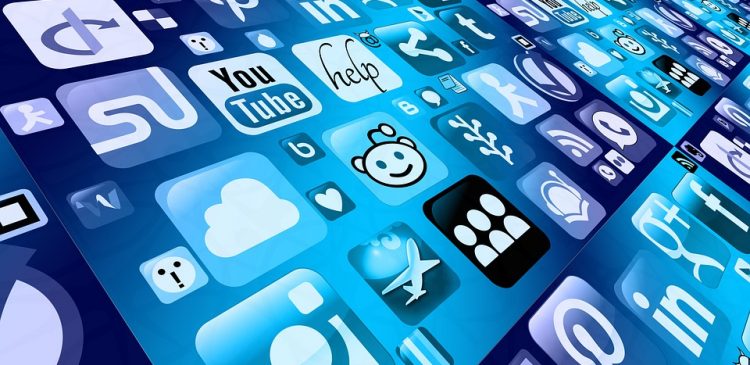 Top Social Media Updates in 2019
Social Media is an ever-changing world. Every day, every hour or every minute, new ideas are generated, new platforms and the latest updates and features are introduced. It is always evolving.
Every year we have seen a lot of updates and changes. 2019 is no different. Social media developers work day and night, 24/7 just to deliver new, interesting design, algorithms, features each day that would keep users glued to their gadget screens.
That is why marketers should be always on the look and try to stay on the top of all the changes and developments on social media after all social media plays an important role in the success and effectiveness of an advertising and marketing campaign. It is also important that marketers know how to weed out those developments that won't be helpful for their campaign strategy.
Below is the list of the top social media updates that were rolled in 2019:
Google +
Google+ is dead. After more than 7 years of existence, Google+ went offline. Starting in April 2019, all consumers account and pages are deleted.
As stated by Google, they decided to shut it down due to low user engagement and flaws in the design of the platform that might lead to a serious data breach.

TikTok
For those who do not know what this platform is, Tiktok is a social media application that can be downloaded through IOS and Android. It allows users to create 15 second videos with background music, watch musical clips or short clips of themselves.
Tik Tok is known as Dauyin in China. Is the most downloadable social media app with over 500 million users, most are kids and teenagers.
Tik Tok is currently testing ads. Its marketing campaign is becoming more and more popular so it's good to take note that it can be a huge thing any time soon.
Facebook
Facebook has been on a lot of scandals in the past years and it causes a lot of changes for Facebook.
More transparent custom ads
With this new update, it will be easier for users to see how their personal information is being used for ads targeting.
The "Why am I seeing this" now contain details about the brand that purchased, basic

demographic details, dates when it is uploaded and when it changed hands.
Facebook users can now view ads run by a page in the Ad Library. They would be able to see the activity of the competitors in terms of Facebook Advertising. Facebook has also expanded its ads in News Feed search results and Marketplace.
Since Facebook is making money through sharing users' data, it's very unlikely that Facebook will give users more control when it comes to sharing their information.
Restriction in Targeting for Certain Ads
Facebook has put a restriction on the targeting options for selected companies. This is part of an effort to control and fight discrimination. Targeting employment, credit, and housing ads by race, gender, or age is no longer acceptable. These updates made by Facebook was made in agreement with civil rights groups. This will aid in fighting discrimination related to advertising.
News Feed Algorithm Improvements
Mark's desire to make Facebook transparent doesn't mean that he wanted it to be too transparent. He wanted Facebook to become a "living room". That's why in 2019 they released an algorithm update that prioritizes your close friends.
Facebook knows a lot of things about its users. It knows how you relate to family and friends and the level of relationship you have with them. It's because Facebook analyses common things you have with your friends and your interaction with them. This helps them to identify whose posts you are interested in.
A new algorithm which prioritizes certain Groups and Pages is also one of the recent updates. Facebook developers might want you to feel close to your friends and relatives and at the same time, they also don't mind if you see some Business Groups and Pages. It is up to the user if they want to click on those links.
Updates on the Video Algorithm
Facebook also give attention to videos. Below are 3 factors that will determine video rankings beginning May 2019:
Loyalty and viewing intent – videos from creators that people seek out and return to on a weekly basis.
Video length and Viewing duration – Videos should hold viewers' attention for at least 60 seconds. It will give priority to that provide longer engagement time like videos with at least 3 minutes long.
Originality – Facebook wants to limit the distribution of viral videos that has immaterial value. It will also limit demonetization.
Presentation of new marketing tools for small businesses
Facebook just introduced new marketing tools that will make the promotion and management of small businesses on the platform easier.
Automated Ads
It is now possible to design and create marketing plans for the business with little effort and time by using these Ads. You must answer a few questions about your business and its goals, and the tool will then create numerous versions of the ad. It will also suggest target audience and recommend a marketing budget. The tool will also notify you about the ad.
Appointments Management
This Facebook's new feature will allow you to book business services through Instagram and Facebook. It has the option of sending out appointment reminders, service menu customization, displaying your availability and managing appointments directly from the page. All your appointments can be sync up with your calendar or any appointment platform of your choice.
Video Editing Tools
Facebook has also added some interesting features:
Text and image overlays
New Font
New templates and stickers for seasonal ads
Single Image Template
Video trimming
 Automatic cropping
 Creating variety of videos with several aspect ratios for the stories and news feed from one video
New techniques to manage your notifications
It might not appear to be a big thing, but Facebook's notifications have played an important role in user experience and marketing practices. Marketers choose to utilize Facebook Groups rather than Facebook Pages, Live videos instead of recorded videos, and then create tricks to catch the attention of Facebook users.
A lot of things change in 2019. Users can now mute and delete all push notifications and they have the option to see or not to see the Notification Dots for certain categories.
Facebook cryptocurrency announced
Calibra was officially introduced in public in June 2019. It is a new subsidiary for Facebook's financial services and Libra cryptocurrency along with a digital wallet.
This service goal is to allow money transfer for all smartphone users as easy and as fast as a text messages at low to no cost at all.
Calibra is an entirely separate entity from Facebook so there is no need to worry about the security of your financial data. Facebook will have no access to your financial data and information if you use Libra.
It's good to note though that Facebook is facing challenges in its effort to be part of financial sector. It a little early to foretell if it will conquer all these difficulties.
Instagram
Your brand can now turn influencer posts into Ads

Instagram now let users who works with brands to promote services and advertisers to promote posts from influencers. Users will now see "Paid partnership with A & B" on the posts.
There are also other updates rolled out by Instagram. You should check it out if you use platform for your marketing activities.
  Twitter
A new desktop design has been launched by Twitter. It comes with better customization options and it also has a new look which is different from what it used to be. One of the huge changes is that the top navigation bar is moved to the left sidebar. It contains lists, bookmarks, new explore tab, and your profile.
They also changed Direct Messages (DM). Sent messages and conversations can now be seen in the same window.
There are also more options for themes and colour schemes. Twitter ArtHouse is also launched to give brands additional access to influencers and creators.
Reducing the number of accounts user can follow each day.
To beat spammers, Twitter has limited the number of accounts that users can follow each day from 1,000 to 400. As per Twitter users should not worry unless you use spamming as your marketing method.
LinkedIn
In 2019 LinkedIn has improved its ad targeting. They give their ads a new look. Below are the important updates of LinkedIn for 2019:
Lookalike Audiences
LinkedIn is now able to combine the image of your customer persona with its data to find your target audience. It looks for people with the same similarities with the ones who have already shown interest to your brands. For example: those who opened your website.
Interest Targeting
This was introduced back in January 2019. They have recently updated it to accommodate Bing integration. This target users based on the combination of the audience's professional interests on the social media platform, and the content and professional topics the audience look through Bing. This is all done in a manner that respects the privacy of the users.
Audience Templates
Users will now have choices of more than 20 predefined B2B audiences. It includes audience characteristics, like job titles, member skills, groups, and others. The feature will be very helpful for marketing beginners.
New Post Reactions
As per LinkedIn this will allow users to have more expressive ways than just a "like" to respond to different posts. This addition is expected to raise engagement from the users.
The Algorithm Update
LinkedIn focused more on posts that generate constructive dialogs rather than immaterial sharing of posts. The good thing about this algorithm is that it prioritizes the people that you know, as well as the topics that you have a keen interest.
Pinterest
Pinterest is the friendliest social media platform at this age. Political scandals, data leaks, crazy posts are not existing on this platform. Since this is the platform where most businesses are getting their clients, Pinterest has decided to upgrade their customer experience. These includes:
  Personalized shopping recommendations.
  Shopping Ads
  Shop-a-brand feature
  Catalogue
Summary
These are the most noteworthy social media updates released in 2019. So now you can update your social media marketing strategies and try to benefit from these updates.