How and why Did we Create an SEO Company?
How and why Did we Create an SEO Company?
I've been running and trying to grow a small business in Tech support and for the longest time, I never had luck with my website.  I ended up deciding that I would do digital marketing for my own tech support company, after using marketing agencies for my marketing service- I almost always had poor results, with little ROI.
After ending a long term business relationship with an MSP marketing company, I decided to takeover my marketing and SEO. I set aside 3 months, went to the Philippines and worked with several other companies to learn SEO. After I redid my own website racecs.com, I was able to bring the total number of search keywords from about 20 to about 400.
We have truly uncovered value here, and I have decided to help other businesses grow, by offering an honest and valuable service, with a reasonable guarantee.  We decided to create a new brand, dedicated to SEO!  So far, It's been extremely exciting, especially to help others who have such a hard time finding reliable SEO experts who create serious results.
The truth of the matter is:
"My website has been performing like crap for a number of years."  I used to get like one lead a month, after the panda and penguin changes on google.  I tried to do it in-house and outsourcing a few components.  I went from one company to the next, and then worked with independent website designers who all did one portion of the job.
For several years I used an MSP marketing company. For some time, I was paying out 1500 per month services from the MSP marketing company. Some of the results were "ok" at best- but none that really performed well with consistency.
 They made a written guarantee, but when they failed- they didn't honor the guarantee at all.  Almost None of them will.
After the year of 2016 was up, I ended up realizing that I just spent over $20,000 with my MSP marketing company for about 1500.00 worth of results.  Pretty difficult to admit it.  I won't mention any companies or names- since I don't want to throw anyone under the bus.  However, if you use a website called waybackmachine.com you may be able to figure it out.
So, in the beginning of 2018 I decided to travel to the Philippines, to meet a few experts who seemed to have a more reasonable cost for providing service, to completely redo my site.  And many of them providing information for free.  Another difficult find, but I ended up networking with a group who pointed me in the right direction.
I networked with a few people and learned some very interesting methods to produce serious results.  However; there is no hack for google.  Search engine optimization is hard work and its time consuming.  And its difficult to find someone who works hard even when you pay them.  During the time I was in the Philippines – I figured out how to manage the entire project working with different people who handle different aspects of SEO.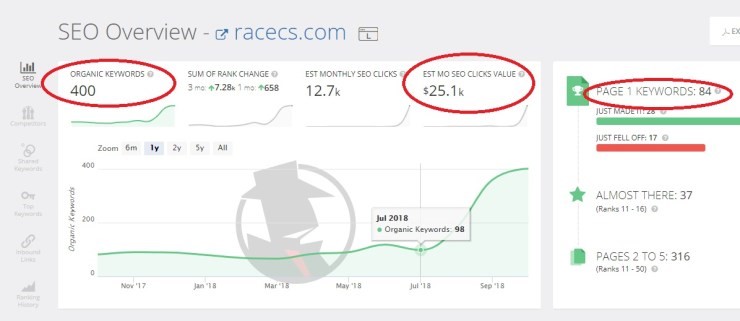 So here was the problem, depending which way I went:
Poor Results
Too expensive
No guarantee on services
slow response time from service providers
One person you speak with doesn't seem knowledgeable enough to be sure of what they are speaking about in SEO.  A lot of myth, and no knowledge with evidence basis
Many people will give you information that is either incorrect or not 100% accurate